This forum is full of surprises and extra things you can use which other forums don't have, Il try and explain as i go.
1.. this forum has a built in image/photo host, below is a pic of where you can find it. . Click on the little icon that looks like a picture frame, then find the photo on your pc by browse and click host it...3 boxes will appear, select the middle box and highlight it and copy and paste it into your post. You have to re click the little picture frame icon before pasting. You don't have to use it and keep using the image host you use now, but it's there if you want it. Or you can use Ad image at the top of the forum, simply upload a photo and copy and paste the img code.
2..this is a handy thing if you want to post a link to another site with a picture.Click on the little chain link thingy and put your url of a site in the top box and a picture Img code of your site in the second box you want to show.

It results in this, you click on the picture and it directs you to a web site.
Eg, national Geographic pic of a fish, click on the picture.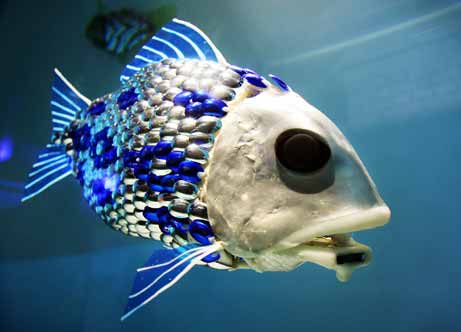 3..A thing called spoiler, it's useful if you want to save room posting photos...click on the word spoiler where i'm showing you in the pic below when you post.
Resluts in this...paste the image url in between the 2 spoiler brackets, you will see them when you start...click on the word spoiler.
Spoiler:
You can have rows of spoilers, one photo in each spoiler instead of scrolling down a long way to see every photo.
4..when posting a new subject you can change the colour of the title....

And with Youtube videos, instead of just placing the url of the video you want to show, copy and paste the embeded code you see below the url code on Youtube video, it will place the video here without directing you to Youtube.
Result below.
So you can see that we have a lot of options here, more than most other forums. If your not sure on any of the above or your having problems feel free to ask.
Admin




Posts

: 70


Join date

: 2009-10-16



Another good image host for posting photos...
https://imgur.com/
Upload your image / photo from your pc then copy the BBCode for forums..
It will look something like this.. [img]yourimageurl[img]
And past it to your post.

Admin




Posts

: 70


Join date

: 2009-10-16



the inbuilt one is great i use it for the poty
Admin




Posts

: 589


Join date

: 2010-03-02


Age

: 30




---
Permissions in this forum:
You
cannot
reply to topics in this forum